Leadership Event Success – Thank You!
by
In November, the AJ Blain Foundation hosted another successful Leadership Event through the sponsorship of the Blain family and the AJ Blain Foundation. The gathering of friends and family of AJ featured keynote speaker Destin Sandlin, a former-rocket engineer widely known for his educational video channel Smarter Every Day.
His out-of-the-box keynote emphasized the importance of understanding each other as a fundamental leadership skill. To illustrate, he brought a strange item out onto the stage: a backwards bicycle. He explained that when the handlebars turn left, the front wheel turns right, and vice versa.
"Anyone want to try?" he asked.
Al Blain offered up a week off without pay to any employee who could get the job done!
But after several attempts and just as many failures, Destin explained that he has never found anyone able to succeed on their first try—success often takes weeks or months of practice. The backwards bicycle experiment underscored neuroplasticity and the important message of his keynote: knowledge does not equal understanding, and effective leadership hinges on the latter. You can see Destin's backwards bike experiment here: https://youtu.be/MFzDaBzBlL0
The AJ Blain Foundation is honored to carry on AJ's legacy of investing in leaders. Destin's appearance at the Leadership Event was sponsored by the AJ Blain Foundation. The Blain family provided dinner, refreshments and a band for guests to enjoy. This annual event is a key part of empowering and inspiring current and future leaders.
Thanks to those that donated to the AJ Blain Foundation at the event in AJ's honor.
AJ BLAIN FOUNDATION GIVES SEED MONEY TO RMC FOR TWO NEW PLANES
This Spring brought a new gift of flight to the students at Rocky Mountain College in the form of two brand new airplanes, bought with the help of a donation from the AJ Blain Foundation. The AJ Blain Foundation's vested interest in aviation reflects the passion AJ had for flying and continues to be a big part of his legacy.
"In step with AJ's generosity, we are honored to jump start Rocky Mountain College's process of buying these two new planes," says Bobbi Blain. "We appreciate the work RMC is doing to train future aviators and recognize these planes will take them to new heights."
"Demand for our program is way up," says Dan Hargrove, Rocky Mountain College's Director of Aviation. "These two new planes allow us to grow our program and give more students the opportunity for a well-rounded RMC education. They will be ready for great careers having been trained in the most modern cockpits available in training aircraft. This is a huge step forward for the Rocky Aviation Program."
One of the planes features the tail number "N440AJ" as a salute to AJ. Keep an eye out for it in the skies above Billings!
IN HONOR OF DAN MEYER – THANK YOU FOR YOUR DONATIONS
The AJ Blain Foundation joins many of Dan Meyer's friends and family in remembering his life and grieving his sudden loss, and we want to give a heartfelt thank you to everyone who has donated in his memory. A beloved uncle to AJ and fellow aviator for many years, Dan brought much joy to those around him. The Foundation is currently working to establish an aviation scholarship in Dan's name.
Dan passed away unexpectedly in July this year from a stroke in Boise, Idaho, while doing one of the things he loved most: playing tennis with his wife, Flori. Dan was the youngest of nine children born into the loving family of Vern and Thelma Meyer. It was during his time in the Army that Dan learned to fly helicopters and found an unexpected passion for aviation. After taking fixed-wing flying lessons from a local instructor named Jim Taylor (who generously traded Dan flight lessons for beer) Dan worked for American Airlines for many years. Dan deeply enjoyed teaching people to fly, especially his children. His latest goal was working to become a Designated Pilot Examiner to even better empower and train the next generation of pilots.
Dan's passion for Aviation was the foundation of the strong bond he had with AJ. His legacy is continued through the lives of everyone he encouraged and taught over the years and through the generous donations made in his name to be put towards making a scholarship for students pursuing aviation education and instruction.
His humor and ability to connect with everyone he met was a staple of Dan's life. He always found the best in people and his love for his wife and children was reflected in every area of his life. He was a bright light in all our lives, and will be sorely missed.
Dan was preceded in death by his father, Vern; nephews, Bart and AJ. Dan is survived by his wife, Flori; children, Daniel, Dillon, Blayne and Marin; mother, Thelma; brothers and sisters, Tom (Michelle), Tim (Terri), Monica (Dave), Maria (Pat), Theresa (Roger), Jane (Tracy), Joe (Susan) and Pat (Jackie); and numerous nieces and nephews.
In lieu of flowers, Dan's family asks you to please make donations in Dan's name to the AJ Blain Foundation at ajblainfoundation.org.
AJ BLAIN FOUNDATION AWARDS 9 SCHOLORHIPS TO DEVELOP FUTURE LEADERS
The AJ Blain Foundation awarded a total of 9 scholarships this year!
Seven scholarships for individuals to attend local Townsend Leadership Programs.
One scholarship for an individual to attend the Accelerated Relational Performance Leadership Program.
One grant to Friendship House of Christian Service for students to tour the Billings Flying Service facility, in hopes that flying might become an option for them in the future.
Lastly, did you know that Wise Wonders Children's Museum is expanding this Fall? The AJ Blain Foundation is working with the Children's Museum to bring future aviation opportunity and learning for the next generation of aviators. For more, stay tuned for our next newsletter!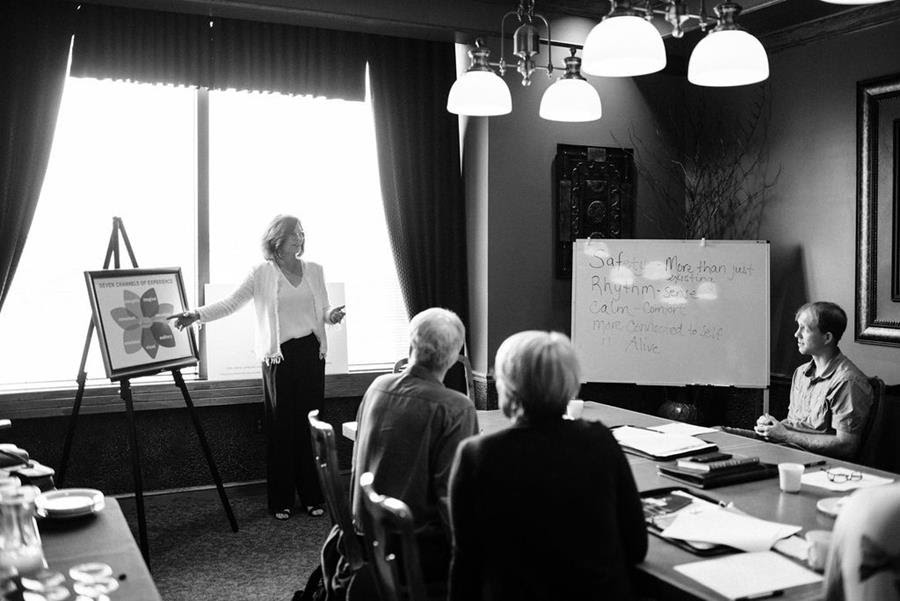 THANK YOU FOR YOUR CONTINUED SUPPORT!
Thank you for continuing to remember AJ through your support of the AJ Blain Foundation. Your generosity is equipping future leaders, students and aviators for years to come.
We love to hear your stories too! If you've been inspired to pursue a goal or tackle a new dream, write to us here: https://ajblainfoundation.org/contact/. Your stories inspire us!